NeuroMab Primary Antibodies (NeuroMabs) Official Supplier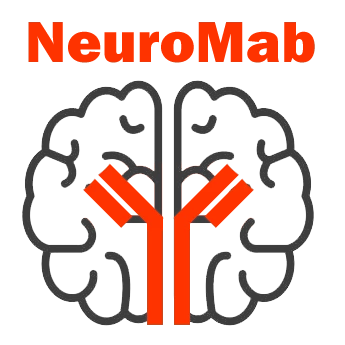 Extend your reach with these highly-validated antibodies developed in collaboration with leading neuroscientists. In response to the growing epidemic of poorly characterized antibodies, the NIH set out in 2005 to create a collection of painstakingly-validated antibodies for the neuroscience community. These antibodies were developed by the NIH-funded, UC Davis-based NeuroMab facility. Antibodies Incorporated was selected as the production and distribution partner for the initiative. Since its inception in 2005, the project has yielded nearly 500 antibodies, many of them knockout-validated on mouse brain.
All NeuroMab antibodies are sold as either TC Supes or Purified. Most are available in both forms.
TC Supernatant: Hybridoma tissue-culture supernatant (5mL) generally containing 20-60 ug/mL monoclonal antibody (mAb). Supernatant is suitable for most applications including Western Blot, immunocytochemistry, immunohistochemistry etc. and is a very economical choice (up to 300ug of antibody for as little as $175). For applications requiring higher antibody concentration or purity (such as immunoprecipitation, microinjection, or conjugation) it is recommended that you purchase the purified form of the antibody (supplied at 1mg/mL).
 
Purified mAbs: Produced by in vitro bioreactor culture of hybridoma lines followed by Protein A affinity chromatography. Purified mAbs are >90% specific antibody at 1mg/mL.