We are very excited to announce our newly designed Antibodies Incorporated website! Our goal was to provide you a speedy, feature-rich and easy-to-use interface for finding the antibodies and information you need to advance your research. And while we were at it, we updated our brand along with those of our family companies. We hope you like it!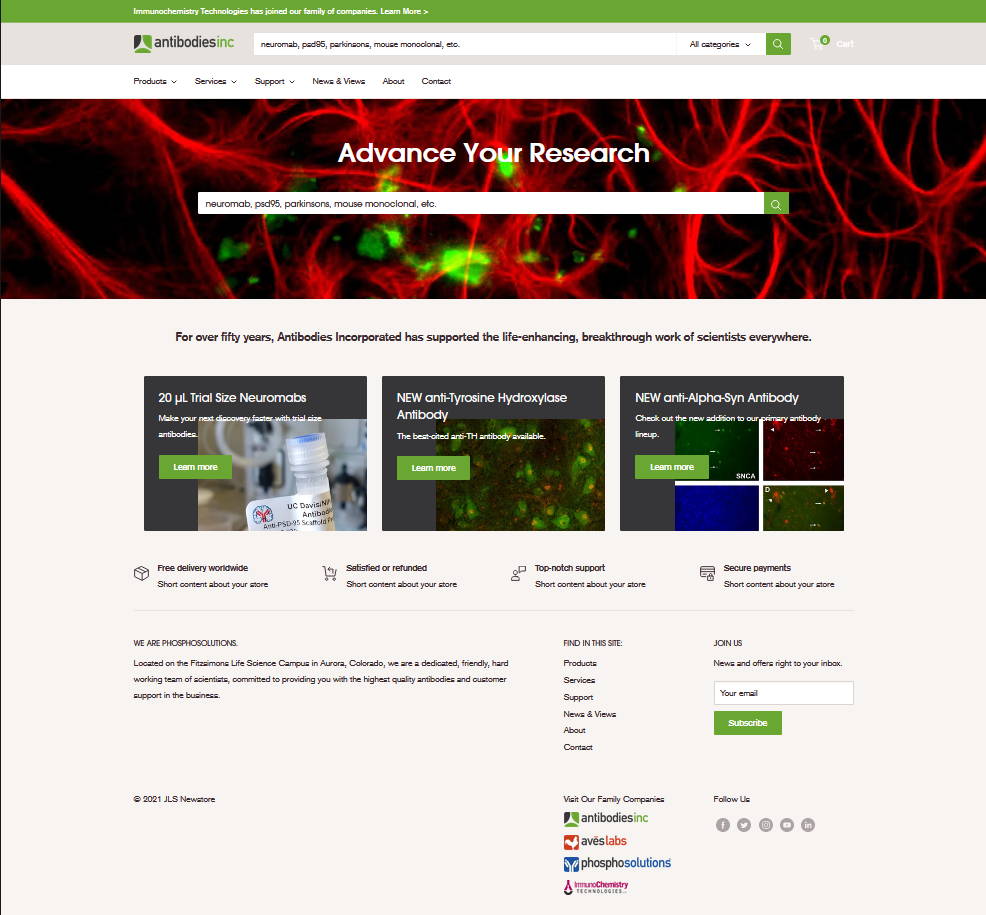 Powerful Product Search and Filter, Mobile-Friendly
New site features include state-of-the-art instant product search and filtering by keyword, research area, application, host, brand, and more. For mobile users, we made sure the site works well and looks great on phones, tablets and any other mobile device you may use to view our products and services.